Elegance and simplicity, clean shapes, essentiality and minimalist rigor, characterize this selection of Oluce lamps that are inspired by the styles of Zen culture.
Vasilev proposes a family of lamps that originate from the desire to give a magical aura to an extremely technical light, by sizing the lamp parts starting with the LED footprint.
The slender metal rod of the Superluna lamp conceals the electrical components and it hosts the light source: the LED opens out onto the stem in line with the semi-spherical shade that reflects its light by rotating on its own axis. In this way, the echo of the perpetual movement of celestial bodies is enhanced by the small luminous core contained in the structure of the lamp itself.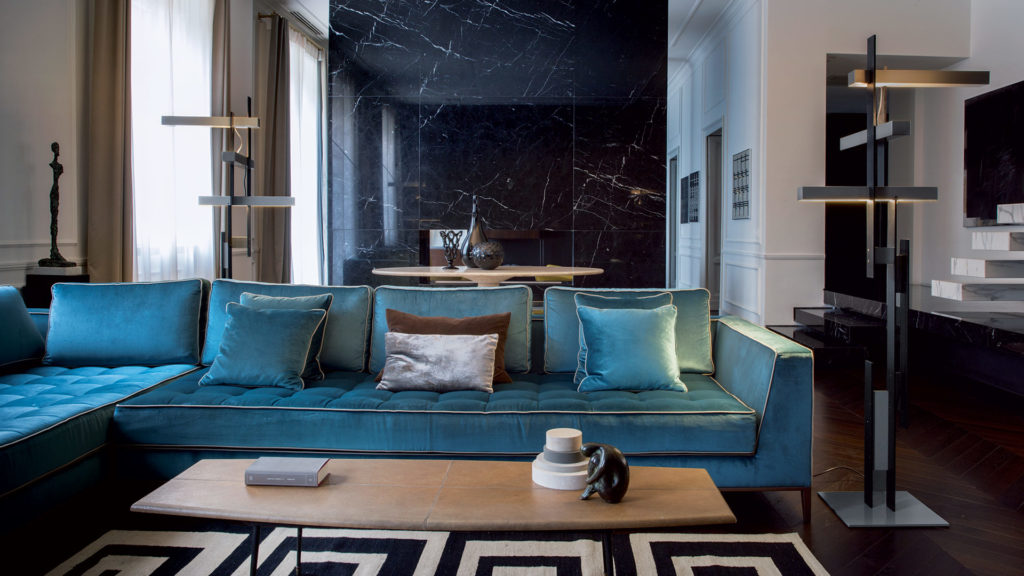 Its modern and graphical aluminium structure and sharp lasered profile underline a careful design and analysis, developing in horizontal and vertical lines. The three lighting solutions conceal an LED source and define its profile with a regular and insistent rhythm: two light sources point upwards to create diffused light, and one points downwards, which is ideal for reading.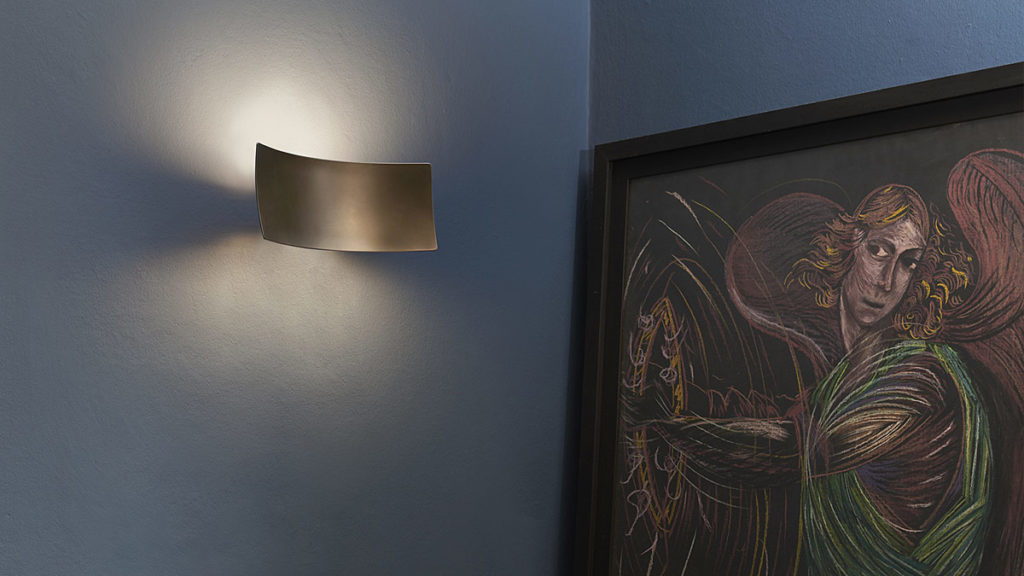 Lens by Francesco Rota was inspired by contemporary sculpture, playing with the curved surfaces to create an interesting interplay of light and mirrors. In fact, Lens is a direct light wall lamp with a concave screen that creates a barrier between the light source and the surrounding area. Available in a anodic bronze or satin gold glazed version, this project has a notable decorative value, strengthened by the halogen light source that lights the environments in which it is placed with accuracy and determination.
Marta Perla has designed Siro, a semi-spherical table lamp with a disc at the front releasing in its interior an oblique light thanks to the slim LED light source. Seen from the front, Siro appears to consist of two two dimensional elements, giving the illusion of being perfectly balanced on a surface.
It takes its name from the necessity, so typical of man, to search in celestial movements, possible links between one's own past and cosmic phenomena. Hence Siro, deriving from Sirius, the brightest white star in the night sky.
Siro comes in two sizes and two finishes: satin bronze or satin gold, with the interior of the sphere in white, heightening the contrast in colour in a simple, graphic way.